Free Watercolour Tutorial – Bearded Iris Part 1
Get ready for spring as

Helen Campbell

introduces the subject of this month's painting project from a photograph – a stunning bearded iris.
Botanical art is becoming increasingly popular, yet so many artists still feel nervous about trying it for themselves. It is a pity, given the wonderful array of flowers and fruit that we have growing in abundance around us. With so many plants to choose from, it is a shame that we are put off so easily. Perhaps this is due to the complexity of the plants themselves, or because watercolour can be difficult to work with. I aim to take the mystery out of it here, making it a relaxing, enjoyable process that is relatively easy to follow.
The subject:
I adore this gorgeous, blousy iris that I found growing in my garden last year. The desire to paint it was just too hard to resist! It seems to be translucent, posing in the natural daylight, showing off its wonderful shape and form. It also has a real contemporary feel to it, which brings it bang up-to-date.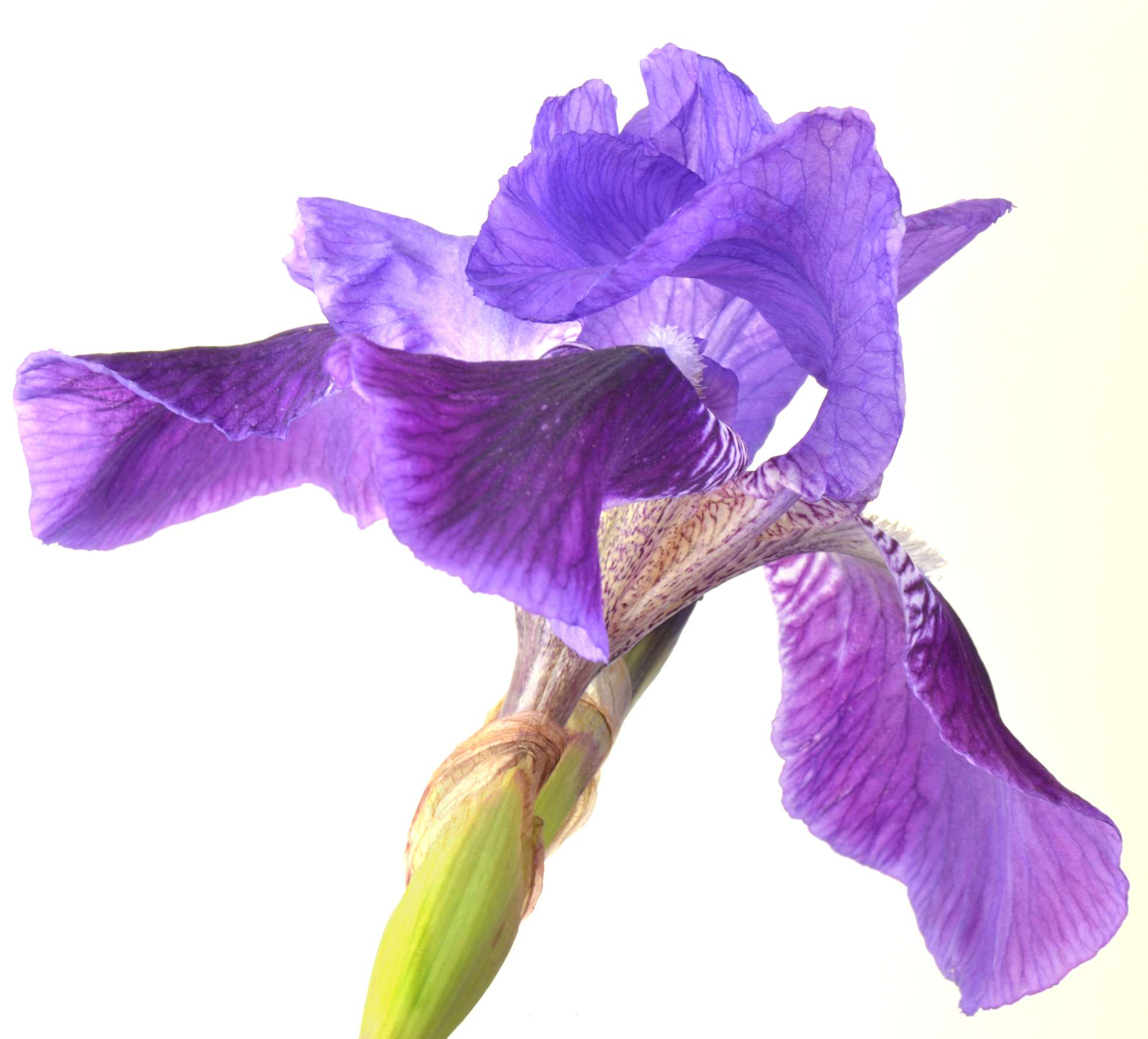 Once I had an idea of how I wanted my composition to look, I began by taking a series of reference photographs with a digital camera, making sure that I recorded all of the various elements of the bloom should I need to refer to them when completing the painting.
In this instance I photographed the iris just as I saw it growing in my garden. It was the perfect subject, as it seemed to assist with composition, giving me its natural pose.
However, photographing plants in their natural environment does have its drawbacks. When viewing the final selected photograph of the iris, I found the colours in the background were very distracting. I therefore removed them using Photoshop, which is photo-editing software; this made assessing the colours so much easier. If you are unable to do this, you can achieve a similar effect by photographing the plant in situ by placing white card behind it…